Plagiarism means taking someone else's ideas and re-presenting them as your own.
Plagiarism is considered a violation of copyright, violation of ethics, and academic integrity.
In reality, plagiarism is not a crime but more of misconduct, which results in expulsion from the place where you study/work, and in some cases, it can result in hefty fines. In America, Canada, and the United Kingdom, these fines range from $2,500 to $250,000.
Differences in plagiarism between cultures and countries
Plagiarism changes its definition depending on the country and culture you reside.
If, as a student, you will continue your education in another country, one of the problems you will encounter in your assignments will be the concept of plagiarism.
The integrity and recognition of plagiarism cause different problems depending on the country.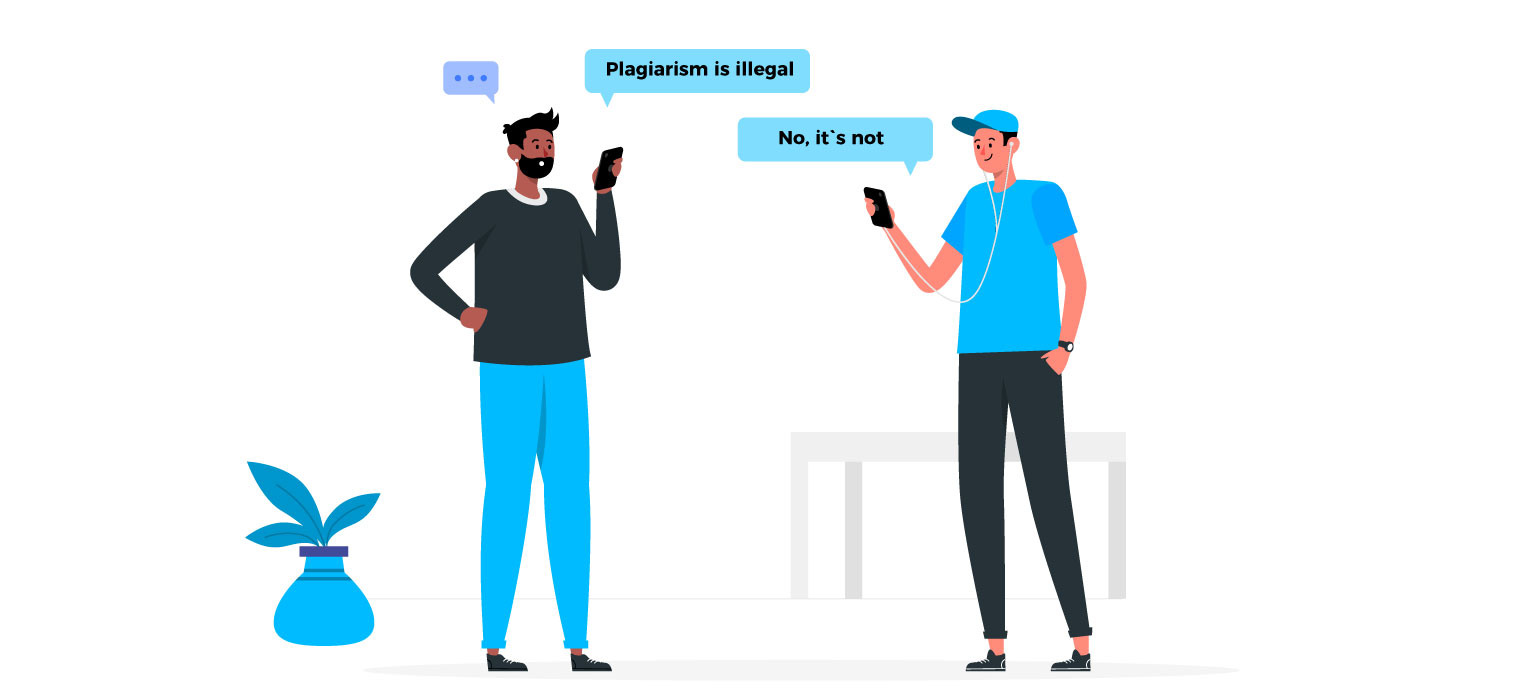 Meaning of plagiarism in the USA
In the United States of America, students from elementary school begin to learn about plagiarism and literal quoting of specific parts taken from a source.
University students are not allowed to make omissions in this direction. They must have the skills to include citations and references in their work.
Constantly, United States institutions develop advanced materials for their students about plagiarism to show them that giving credit to the original author must be standard practice.
American universities accept students from all countries, although American academic integrity policies are not known to everyone, and this often presents problems for American universities.
Many individuals do not understand the importance of citations in American universities and end up plagiarizing their works. During their studies in the United States of America, these individuals face various disciplinary measures up to suspension or expulsion.
A great example and resource for international students enrolled in American Universities to understand academic integrity policies are the New York Institute of Technology (NYIT) Academic Integrity Policy Handbook.
The main American academic integrity policies include the following;
First-degree violation

Violation of the second degree

Third-degree violation

Violation of the fourth level
First-degree violation
The first violation is regarding the wrong citation and the citations that do not correspond to the page where the writer borrowed the content. This type of error is more common among first-year students who are not well informed about the course of the curriculum and the method of punishment.
Violation of the second degree
In second-level violations, the lack of information is not to blame, and the consequences of second-level plagiarism are up to a 25% grade reduction in that subject.
Third-degree violation
In the violation of the third level, there is repeated work of the students, as in the breach of the second level, the students try to be at an advantage by creating similar content to someone else. They tend to use the work of their friends, but this can go from 25% of the punishment to a higher level.
Violation of the fourth level
Fourth-level violations are more serious violations that can lead to legal actions against someone who has committed plagiarism, fraud, or the presentation of someone else's work without giving them the credit they deserve.
Teachers can research plagiarism in their students' cultures so that it is easier for students to understand such policies. Through this, they can also explain the consequences determined by American law.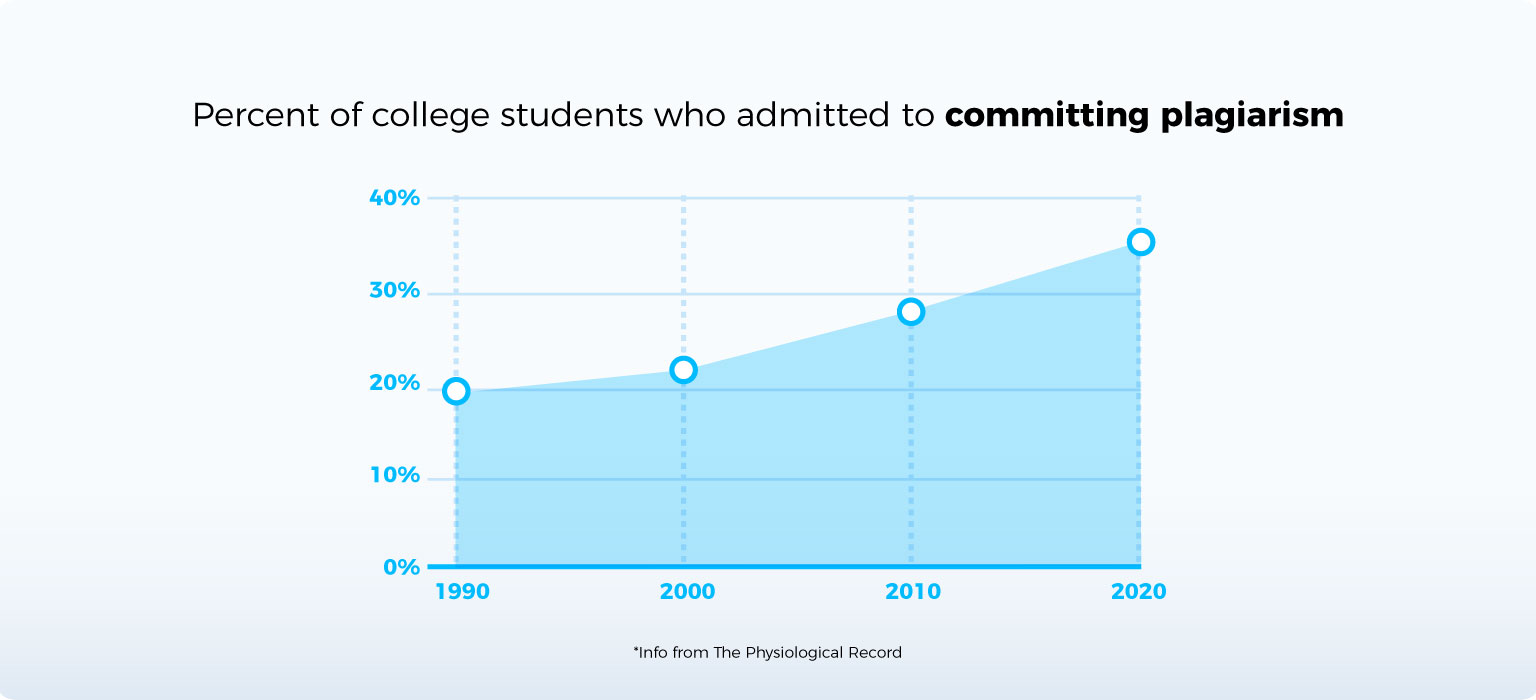 In the United Arab Emirates and other countries in the Middle East
Plagiarism has different concepts and laws when compared to US plagiarism laws.
In UAE, students and teachers should know where they come from for citations and references. If the student fails to perceive an incoming quotation, it is a grave insult to the teacher and damages the student's future.
In the countries of the Middle East, quoting is seen as ignorance for students; more precisely, if the student does not know to whom these written phrases belong and has cited them.
Remembering all that information is not easy, but teachers assign students the most important ones they must remember, so they do not need to be quoted.
Plagiarism in East Asia, China, Japan, and South Korea
Knowledge is the most vital point of the whole society.
In schools/universities, students are taught to know different texts by heart. For them, paraphrasing, changing the structure of the text, or creating with your original ideas is disrespectful to the original authors of those works.
When studying in the USA, students from these countries tend to encounter problems because, in their cultures, they learn to protect the original authority of the authors of the respective sources.
But in China, they do not consider it reasonable to cite the author because it is something that students must keep in mind.
Intellectual property within China is protected by law, but other materials, such as American IP, will be covered in China; however, they do not see fit to cite it in documents.
Plagiarism in Eastern Europe
Plagiarism does not carry much weight for individuals or teachers in Eastern European countries. Even though these countries have strict plagiarism rules and are punishable, individuals here tolerate plagiarism, but not continuously.
The countries of Eastern Europe, particularly the countries of the European Union, are working so hard to fight plagiarism through policies and software tools.
One of these cases is Hungary, which has developed software to find matching plagiarism in the Hungarian language.
On the other hand, Poland has requested a software license to check students' work.
There are also software tools to check whether there are text matches and a digital library to store documents in the Polish language, and Crossplag is one of them too.
If you want to know more about European countries and how they fight plagiarism, read here and learn about them.
Africa and plagiarism
In some countries, the concept of plagiarism is not even recognized, such as in some countries in Africa.
Eritrea is not mainly obsessed with plagiarism and copyright. They appropriate whatever text they want and pass it off as their own, in most cases.
And when we say this, we can easily prove it by showing you the news that "The Government of Eritrea was caught in the ironic plagiarism of the UN declaration by the dictatorship of North Korea."
The government of Eritrea published a statement on human rights violations entirely copied from documents on violations happening in North Korea. Philippe Dam, a human rights lawyer at the Human Rights Council in Brussels, noticed this first. He just saw it and shared it on his Twitter network with the caption, "interesting statements from Eritrea, but they forgot to delete DRPK at the end."
Interesting statement from #Eritrea Gvnt to #HRC29, but they forgot to delete #DPRK in last §!http://t.co/3dmdRrTtLv pic.twitter.com/YNDcGeCrr3

— Philippe Dam (@philippe_dam) June 30, 2015
Through short and quick research, it was clear that this statement was published by the spokesperson of DRPK at a conference held in Washington on human rights violations in North Korea.
This situation causes problems when students from Eritrea leave to study in the US because they find it difficult to understand the concept of plagiarism as they lack essential information.
But on the other hand, we have Nigeria, which condemns the non-granting of the authorization from where the source was taken.
On this occasion, Nigeria worked on bringing to market an anti-plagiarism tool or plagiarism checker, which is available in Nigerian universities and beyond (EagleScan).
West Europe
Not all countries tolerate plagiarism because plagiarism takes its importance depending on that country's culture.
Western Europe, – just like Canada and Australia – follows in the US's footsteps in protecting academic integrity.
Recognizing plagiarism, avoiding it, quoting verbatim, and giving credit to the respective authors are the things that people in these countries try to avoid as much as possible.
Also, every institution and educational center that deals with academic writings and texts use a plagiarism checker, which is one of the main points to avoid plagiarism.
Luxembourg has recently focused on developing policies and protecting research ethics.
The universities are prepared to teach the students about Luxembourg's culture in preventing plagiarism.
How plagiarism is treated in music?
There are not a few cases where we have seen through the media, portals, and social networks that an artist has plagiarized music from another artist.
We know that few artists are independent, but we also have many artists who have management that takes care of everything that surrounds the artist.
We often have to deal with those types of problems when two artists have been part of the same label and when one of them is separated from the group and has used a song that was performed inside the label or another artist who is part of the label accused him of theft.
Copyright is created the moment the song is written, and here we have 2 cases where someone is sued for theft of creation.
First, it is judged if the defendant had the earliest access to the creation of the song or if he first heard it when it was created.
And the second is judged by the fact of similarity, which the listeners notice.
Artists have another advantage, a "detector" plus, and they are the fans of their music. They are the ones who catch first when a song is potentially plagiarised from another.
If you have committed music plagiarism and are found guilty, you will be punished with the total removal of your song's copyright.
Plagiarism in journalism
Journalism is a profession so respected by people. Journalists are the ones who inform about every innovation in the country and beyond. It is the most reliable tool for people these days.
Journalists never allow plagiarism in their news and articles. Every time they write an essay, they ask for the help of a colleague or an editor-in-chief to check if it is wholly original and does not include any plagiarism in their work.
Why is plagiarism in journalism so important?
It is crucial because it violates the ethics of this industry respected by people, lowers the image of the television or portal where it works, and loses people's trust.
If plagiarism occurs in journalism, people will not know who and what to trust.
Journalism has shed light in the days of darkness in almost all countries of the world, it is a profession that everyone respects, and this is why journalists do not allow plagiarism to take place in their work.
Conclusion
So, plagiarism is what violates copyright, professional ethics, and academic integrity.
Plagiarism changes the concept of meaning depending on the culture of a country.
For many countries, plagiarism does not carry weight and is of little importance. While in some other countries, plagiarism can be punished with heavy fines and imprisonment. Plagiarism is also known in the music industry and journalism.
In the music industry, we have often come across artists accused of stealing a song, and the copyright has erased the song, and that's how they ended up in court.
While in journalism, avoiding plagiarism is the main point for every journalist to maintain credibility with people, preserve the image of their place of work and preserve the respect given to them.