With the increase of online learning, remote testing, and generative AI systems, academic integrity has never been more crucial and more challenging to maintain. The challenges created by these shifts have had a profound impact on the academic community by creating the need for new solutions and strategies.
With the aim to ease this process for educators, we're proud to announce our newest partnership with Proctorio – the leading provider of online proctoring solutions. We believe that by combining our plagiarism and AI content detection with Proctorio's solutions we can offer the education world the most holistic solution to upholding academic integrity.
How this partnership will make a difference
This partnership aims to set a new standard for academic integrity in the ever-evolving age of online learning and remote testing. By combining our best features, here's what we'll offer to the academic integrity world.
Improved academic integrity
This partnership will ensure that the testing process and submitted work will remain original and authentic, allowing educators a more straightforward monitoring process.
Educators can benefit from this partnership by reviewing academic work for both AI-generated content and possible similarity between texts with confidence and ease.
Easier monitoring process
This partnership will ensure that educators have it easier to monitor submissions and make sure the testing process and submitted work will remain original and human-written. 
By integrating our plagiarism and AI detection solutions directly into Proctorio's testing process, educators have more freedom to focus on other important tasks.
Seamless integration
Crossplag's integration into Proctorio's online proctoring solution is seamless, allowing educators to have everything in one place without the need to use multiple tools or platforms.
No extra cost for Proctorio users
If you're a Proctorio user, no extra cost will be charged for plagiarism and AI detection provided by Crossplag. 
This cost-effective solution makes our partnership more accessible for educators who can benefit from advanced plagiarism and AI detection without incurring any additional expenses.
Official press release: https://finance.yahoo.com/news/proctorio-crossplag-partner-improve-academic-040000148.html.
About Proctorio
Proctorio is a leading provider of online proctoring solutions, dedicated to protecting the integrity of online exams and assessments for educational institutions worldwide. By utilizing state-of-the-art technology and machine learning algorithms, Proctorio offers a secure and reliable platform for remote proctoring, ensuring a fair testing environment for all students. With offices in the United States and Europe, Proctorio serves millions of test takers across the globe.
About Crossplag
CrossPlag is a cutting-edge plagiarism detection and AI content detection company specializing in advanced technology solutions for academic integrity. Based in Europe and founded by a team of experts in the field, CrossPlag has developed an innovative approach to detecting plagiarism, AI-generated content, and content manipulated by rewriting or translation services. The company is committed to helping educators maintain academic integrity and uphold the highest standards of education.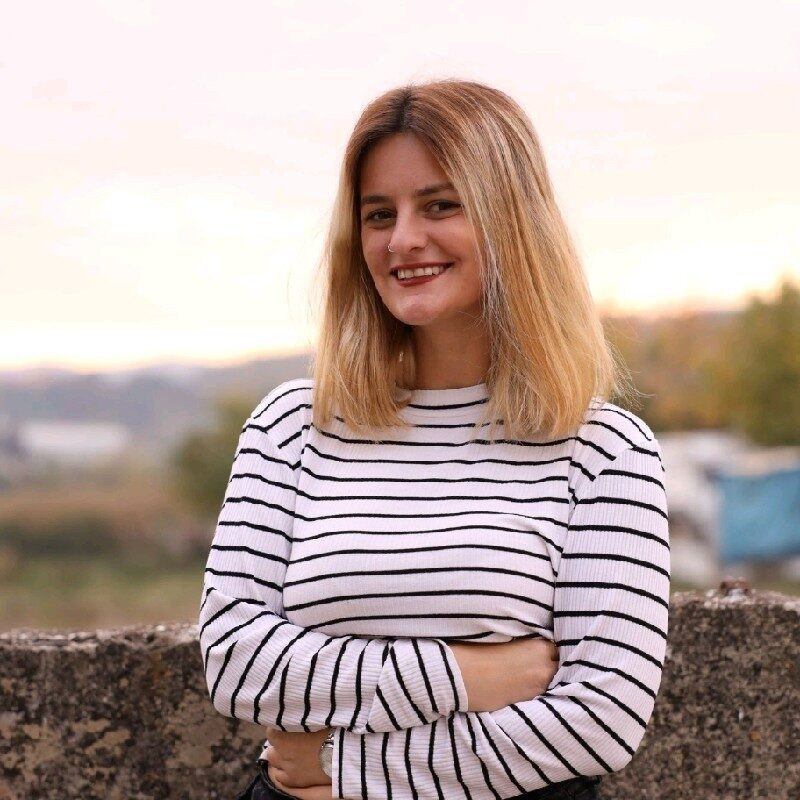 Agnesa is crazy about math and has won lots of prizes. Although her main gig is being a full-stack developer, she also likes to write about topics she knows really well.
But, Agnesa isn't just about numbers and algorithms.
When she's not crunching code or weaving words, you'll find her conquering mountains with her trusty hiking boots!