What is Crossplag™?
The modern era has brought countless technological innovations that have improved lives for the better. However, there are downsides to it.
This advancement in technology has managed to challenge even the education institutions. Seduced by alternative shorter and easier paths towards developing a research paper, students, researchers, and other writers alike, are ever more susceptible to unethical practices such as copying or using unauthorized documents and research papers. Simply put, never has it been easier to plagiarize.
Similarity detection tools' main goal is to detect and signalize plagiarism. Single language anti-plagiarism solutions have a wide application among academic institutions. However, as research is continuously conducted and published in almost every living language, it is adamant about checking for plagiarism across languages. In 2018, the first version of Crossplag technology was launched for Albanian-speaking countries, enabling universities and researchers to control and validate their work compliance with academic rigor and publication ethics. More often than expected, these standards are bypassed by the easiness of shorter alternatives and time pressure.
While the first version of Crossplag only supported anti-plagiarism in the Albanian language and similarity detection with other languages, today, Crossplag has brought a revolution in the industry of cross-lingual similarity detection by offering a solution that detects plagiarism in 20 different languages!
This means that through the Crossplag, you can upload a research paper or a document. The system will automatically show whether it has similarities in the target language of your choice.
How does Crossplag™ work?
Crossplag has a user-friendly interface and a high rate of precision in finding similarities.
Crossplag works by uploading a document or research paper on the platform. The advanced system analyzes for similarities in the language that the document is written and conducts cross-lingual analysis to avoid one of the most complex types of plagiarism, translations.
Crossplag is a combination of advanced technological tools and algorithms to make this tool one of the world's best similarity detection tools.
Crossplag's performance – as evaluated by the European Network for Academic Integrity (ENAI)
Crossplag™
technologies have been evaluated by researchers of the European Network for Academic Integrity (ENAI), the EU-funded association established to support higher education institutions' academic integrity.
European Network for Academic Integrity is also one of the world's highest institutions dedicated to promoting and ensuring that researchers and students are applying academic integrity throughout the world. Their evaluation report for Crossplag, among many other successes, has ascertained that:
Crossplag™ is among the top 3 best systems in the world for language coverage 
The evaluation report has clearly stated that Crossplag ranks first in many different languages for language coverage, including Spanish and Italian; it ranks second in Czech, English, and Turkish; third in German; fourth in Latvian, and 12th in Slovakian. This has been concluded after European Network for Academic Integrity has conducted thorough research with the latest methodology and compared Crossplag's technologies with similar systems worldwide.
Crossplag™ is the best tool for detecting translation plagiarism
Translation plagiarism remains one of the biggest challenges in the anti-plagiarism industry, one of the most complex types of plagiarism. But that is not the case anymore!
This means that Crossplag™ offers one of the best solutions for similarity detection globally. This is significant progress for the whole industry, and Crossplag is dedicated to bringing back ethics and professionalism in the academic world.
What does Crossplag™ mean for the future of education?
As studies across the globe show, plagiarism is gradually turning into an epidemic itself.
Lack of proper knowledge of researching and writing has managed to cause a never-ending number of students to be prone to plagiarism practices.
Therefore, to attest honest behavior and guard original writings, numerous education institutions have taken strict measures, including students' banishment, in cases when plagiarism is detected! By offering a similarity detection tool with a high precision and detection rate, Crossplag will promote and ensure that original writings will be protected by unauthorized use. Similarity detection tools, especially cross-lingual ones like Crossplag, will do a fantastic job in decreasing the high-rising level of students and researchers involved in translated plagiarism.
Besides this, declining levels of ethics in education will be affected positively, considering that solutions like Crossplag will be almost impossible to apply unethical practices.
The future is promising, and Crossplag is dedicated to working with education institutions to restore the-not-all-lost ethical behavior and prevent plagiarism.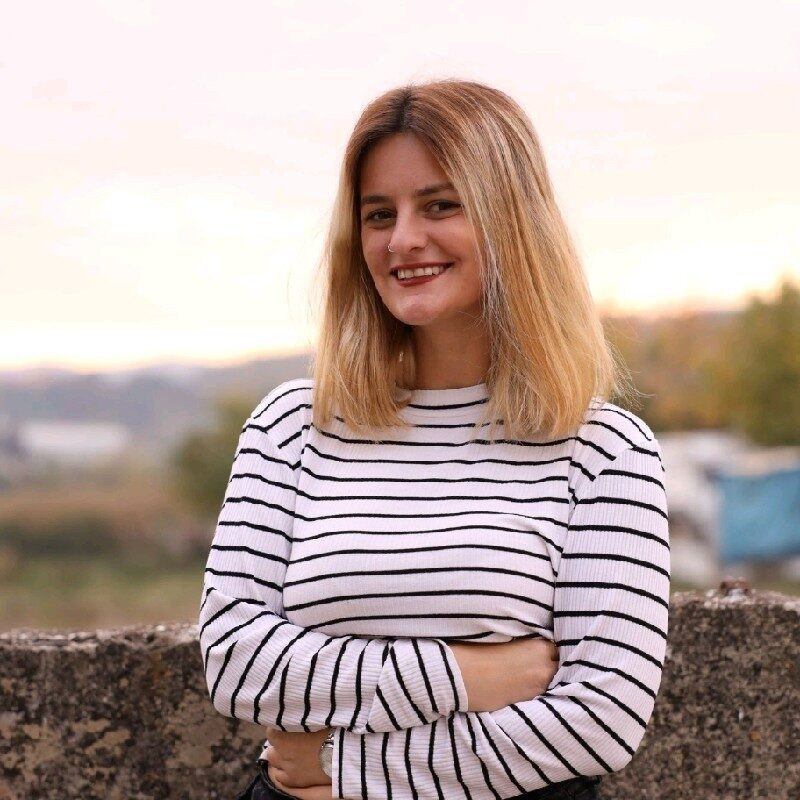 Agnesa is crazy about math and has won lots of prizes. Although her main gig is being a full-stack developer, she also likes to write about topics she knows really well.
But, Agnesa isn't just about numbers and algorithms.
When she's not crunching code or weaving words, you'll find her conquering mountains with her trusty hiking boots!