Whether we like it or not, sooner or later, we all need to check our work for plagiarism. It's not that we don't believe in what we've written, but the rules are strict when it comes to it that we need a helping hand from tools to see if we've broken any. 
Plagiarism is not a crime. However, plagiarism is serious misconduct.
We have several ways to avoid plagiarism, but one of the main ways is to control plagiarism through tools.
What is a plagiarism checker?
Plagiarism checkers are tools through which we will be able to check our work to see if there are parts of plagiarism.
A plagiarism checker keeps people away from plagiarism with its properties. Each plagiarism checker checks for complete plagiarism, accidental plagiarism, and proper citation. In the end, give a percentage of all these, which will help you rewrite your assignment through your ideas.
Why should we use a plagiarism checker?
When given a specific topic, your first task should be to research that topic thoroughly.
When you start researching, there will be phrases so well worded that you will be surprised and think that you could not do otherwise, but no, this does not allow you to plagiarize just because something catches your attention.
Do your best to make the wording as good as possible.
A plagiarism checker will immediately point out phrases taken from someone else's work.
But not only that, but the checker will also point out the quotes you have made that are not entirely your work, but what we need is to quote in a good way.
An excellent checking tool is Crossplag.
Initially, Crossplag was created for universities so that professors could more easily detect plagiarism in students' work. Still, it is also available for students, various businesses, and academic (individual) writers.
How does the Crossplag checker tool work?
Crossplag will check your uploaded document by comparing it with 100 billion other Internet records stored in our database. When it identifies plagiarism, the part of the document is automatically highlighted in red.
If you have only changed the place of the sentences, it is still recognized as plagiarism, and the system will highlight that part in blue.
In the part of the quotations, you will get a green highlight directly and will mark it as "Marked as a quotation."
The displayed report will be of the findings of the results where there is an exact match, translation plagiarism, the quotation marked as "Marked as a quotation," the percentage of plagiarism, and for each part, it will also show the link where it gets the source.
The importance of using a plagiarism detector
The reason why plagiarism detectors exist in the first place is to uphold academic integrity. 
It also offers 'protection' and keeps you away from plagiarizing, usually by mistake. By checking your documents on a plagiarism detector, you will find all the mistakes you might've made in the plagiarism department and have a chance to fix them before submitting. 
People will not believe you if you say that you plagiarized "accidentally." Plagiarism is plagiarism and is handled that way in every case – no exception.
Crossplag offers reporting methods for people to verify that they have been checked for plagiarism by a plagiarism checker.
There are ways to get a report from Crossplag:
Offline reports

E-certificate reports

MLPlag reports

Crossplag reports
Offline reports
You might find yourself in a place without the Internet or limited access to it, and a pretty good way is to have an offline mode to show the results. This is where the Offline Report of Crossplag comes into play. 
It's simply a PDF but kind of an advanced one, as you can see from the sources that Crossplag found online. All these data are accessible by hovering your mouse over the highlighted sentences for their respective causes. 
On mouse hovering over the sentences, you can still see the sources – if there are any – although it is offline. 
E-certificate
Another way of proving that you checked your document on Crossplag is through the E-Certificate. 
The E-certificate is an unofficial certificate released from Crossplag to prove your work evaluation and contains
Your name

The document's name 

The percentage before evaluation

The percentage after evaluation.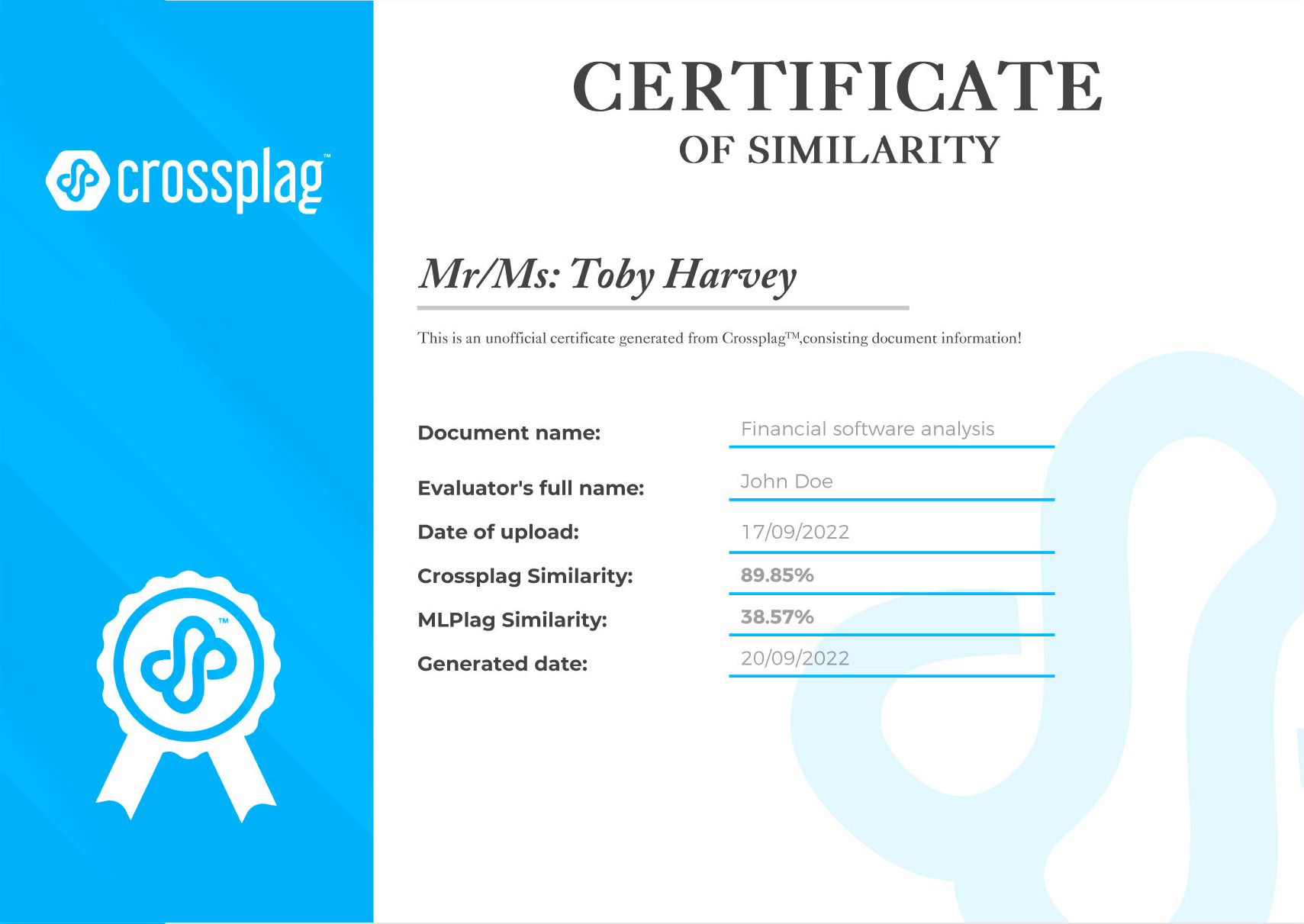 MLPlag reports
The MLPlag report contains all the information on single-language plagiarism detection. 
You will be presented with the "Similarity Report," which contains
The author's name

The evaluators

Document title

Words used
In the coming pages, you will find the "Similarity index" before and after the evaluation and the sources where possible plagiarism was found, along with the excluded sources.
The last pages are dedicated to the document uploaded and the highlights of the sentences affected by the report.
Crossplag reports
The Crossplag report contains all the information on cross-language plagiarism detection.  
The report will show you all the necessary data, such as
The author's name

The evaluators

Document title

Words used
In the coming pages, same as in the MLPlag report, you will be notified about the "Similarity index" before and after the evaluation. The sources where possible plagiarism was found and the excluded sources are displayed on the pages before the document appears.
Who can use the Crossplag?
The Crossplag plagiarism checker can be used by:
Students

Professors

Researchers

Academic writers

Writers and Bloggers
Students
Students should use the Crossplag plagiarism checker to ensure their assignments are not plagiarized and cited properly. This comes in handy especially on thesis and on assignments that are content-driven. 
Using a plagiarism checker, you will "bulletproof" your assignment and will have peace of mind when it comes to the grade. Well, when it comes to plagiarism, actually. The grade is in your hands, but that's a different story.
Professors
Professors use the Crossplag plagiarism checker to check if plagiarism has been committed in their students' assignments. This is a great way to find out if a student is breaking any plagiarism rules by accidentally copying and pasting. 
Researchers
Researchers are always in the process of writing articles, they read and research all the time, but so that they do not commit plagiarism, they always make sure to use a plagiarism checker; the Crossplag plagiarism checker offers maximum security and efficiency.
By checking the plagiarism, they can see if they have accidentally committed any accidental plagiarism and eliminate it; Crossplag offers them good opportunities in this direction.
Writers and Bloggers
Avoiding plagiarism helps your articles rank high in SERP, so article writers and bloggers to be away from plagiarism every time before submitting the article; look for a good plagiarism checker. 
Crossplag helps and offers them security, and the fact that it is the only cross-lingual platform supports more than other plagiarism checkers.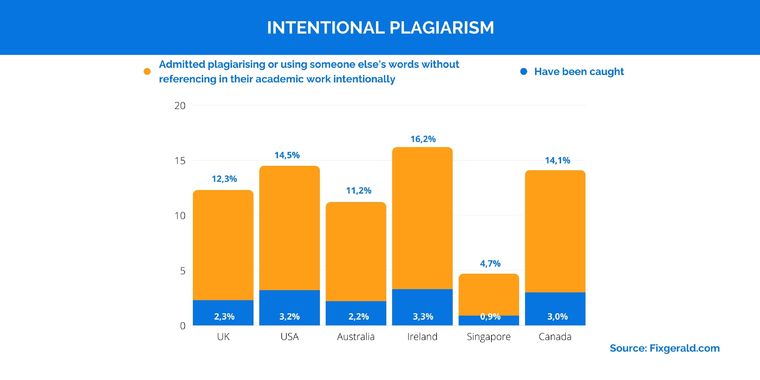 Benefits of using Crossplag:
The only cross-language plagiarism

Data privacy – you can choose whether you want us to save the document in our database or not, and deleting it is pretty simple

You can use it as an individual – no need to be part of an institution

Affordable

Easy to use
Crossplag vs. free plagiarism tools
Most free plagiarism checkers do not have advanced software, have poor algorithm development, and only check some of the sentences in your assignment. In this case, you end up having plagiarism in your paper without you knowing.
A free plagiarism checker is not safe for the user and does not protect the user's privacy. There is a risk that your document will be published without your consent, which violates your privacy and professional ethics and may endanger your professional career.
Violation of copyright is not at all rare by these companies; even the privacy policy they display in most cases is fake.
Crossplag checker of plagiarism offers complete privacy for the user. At 100% level, the author's privacy will be preserved and never be allowed to violate the copyright and break the honor of Crossplag users.
It also offers the possibility to delete the entire history of the submission of a document for plagiarism checks; accordingly, it is not stored in our archives.
Conclusion
A work of yours should always be checked for plagiarism at your discretion or not. It is a rule of writing and one of the rules to avoid plagiarism.
It is challenging to catch plagiarism without checking tools just by looking, so the Crossplag plagiarism checking tool is offered to you through this platform to check your assignment with high security for the user and with the options we offer.
Knowing that we are the only cross-lingual plagiarism checker, it is easier for you to see if there is cross-lingual plagiarism in your assignment, that of your student, or your employee.
How to check for plagiarism starts by taking your document and uploading it to the Crossplag plagiarism platform.
Make sure you clearly understand the parts shaded for an exact match, plagiarism translation, and where these sources came from.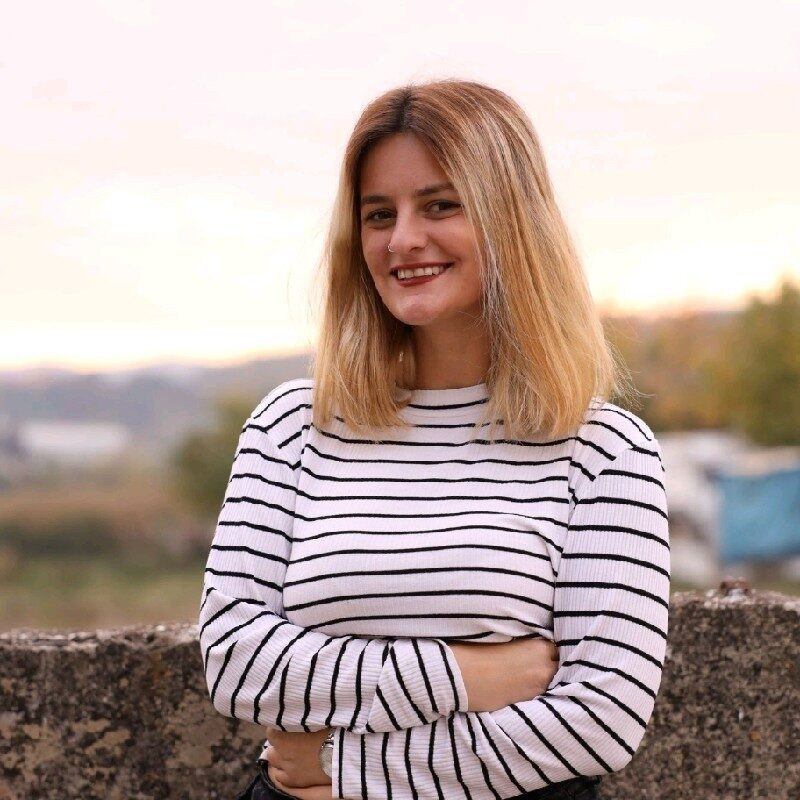 Agnesa is crazy about math and has won lots of prizes. Although her main gig is being a full-stack developer, she also likes to write about topics she knows really well.
But, Agnesa isn't just about numbers and algorithms.
When she's not crunching code or weaving words, you'll find her conquering mountains with her trusty hiking boots!