Plagiarism is the process of stealing someone else's work, and plagiarism checkers were created to catch this phenomenon in the process.
To check for plagiarism you need to search for the best and safest plagiarism checker in order to find out if your article has similarities with other documents that are on the Internet. 
What are plagiarism checkers?
Plagiarism checkers are software that use advanced algorithms to detect similarities between your creation and other existing creations.
A plagiarism checker detects similarities, whether intentional or unintentional. With the creation of plagiarism detectors, it has become easier to check the content of our work if it overlaps with any content of another article.
Using a plagiarism checker is very easy because initially they are online and each checker initially offers free access and security to the customer like Crossplag.
Using a plagiarism checker goes like this:
First, you need to register

Upload your document

Complete the required fields and

Wait for the results

Check the detailed report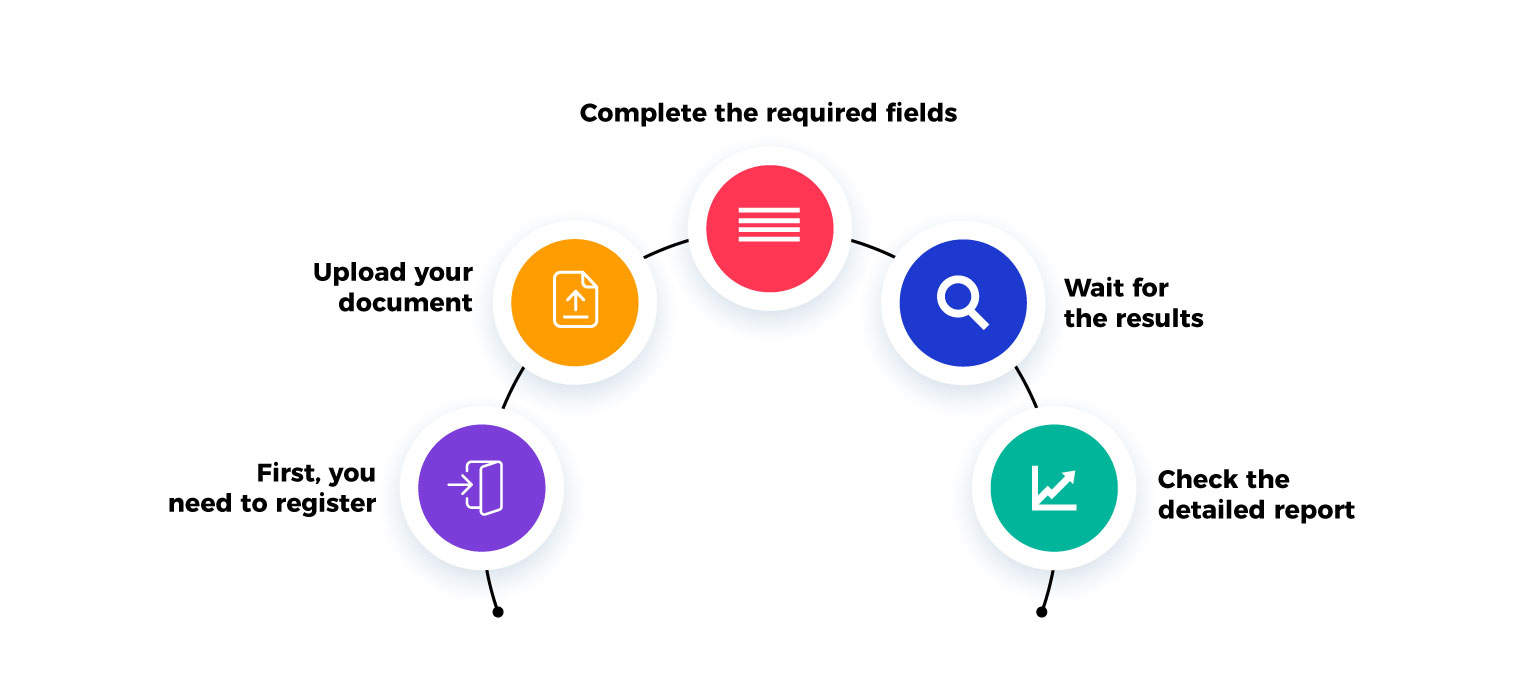 A good and quite advanced plagiarism checker is Crossplag. When you use the Crossplag plagiarism checker you only have to upload the documents and the results are displayed immediately.
Crossplag displays the percentage of similarity and shades the text when you have 'exact match' in red, when 'possibly altered text' and shading in green 'marked as quotation'
When the text is shaded with these colors, you can click anywhere in the text and the Crossplag plagiarism checker will show you the original source from which the text was taken and the corresponding sentence that resembles your sentence.
Why do plagiarism checkers exist?
A plagiarism checker needs to exist to identify similarities, quotations, and changed parts. Often we can think that our work is entirely original and there is no need to use a plagiarism checker.
In reality, our work is likely to coincide with other articles that are on the Internet without our conscious. To avoid suspicions about our work and to be 100% safe, we should always use a plagiarism detector.
Plagiarism checkers include in their databases billions of articles, these have a broad base to compare their articles with existing articles.
A plagiarism checker protects our honesty because you have a fact (copy) that your work does not contain plagiarism and you are unique in what you have created. By having a plagiarism check report you are protecting academic integrity, copyright, and moral ethics.
Here's how to check for plagiarism
To facilitate the detection of plagiarism, tools were created for its detection. The issue of how to detect plagiarism is one of the main topics of academia.
To check plagiarize you can use the:
Paid plagiarism checkers tools

Free plagiarism checkers tools

Google Search
Paid plagiarism checkers tools
Normally they are better, they have an advanced system and to ensure that their work is unique content people use paid plagiarism detectors.
These tools offer customer security, have a wider database of articles to compare your work to, and display detailed results.
One of the best tools for checking similarities is Crossplag.
This plagiarism checker does the proper work and provides safe information. There are more than 300 million articles in the database to compare the creations and, the security of the client is the main point of Crossplag.
Free plagiarism checkers tools
Free plagiarism-checking tools do not have an advanced or secure system. Through these free tools, the comparison with other articles is less, and, likely, you can only see if your article contains similarities.
To begin with, Crossplag offers 10 free credits to every new user who joins the platform. It offers precise results and high security for the client.
Google Search
Checking for similarities through Google Search is one of the oldest methods, where you have to copy a piece of text and put it in Google and wait for the results that appear during the search.
Use quotation marks for separate parts and remove them when searching for items that match the enclosed part.
When using this method, choose longer words that are well articulated to make your search easier.
How to upload your documents to Crossplag
The first step in using a plagiarism checker and making it work—obviously after logging in—would be to upload your document. The document can range from an essay to a doctoral thesis, so its complexity is not a problem.
After the engine takes its time to generate a report on the checked document, you will be presented with all the data you need to understand where you stand in the plagiarism zone with your document.
In the report, you will see some colors above your sentences in your document. Well, three colors to be exact – red, blue, and green.
Red is for 'Exact Match', which means the sentence is more than 90% similar to another in our database.
Blue is for "probably altered text" which means that the sentence has been altered in some way by another, perhaps paraphrased incorrectly.
Green is for 'Citations' which means the sentence is quoted from another source.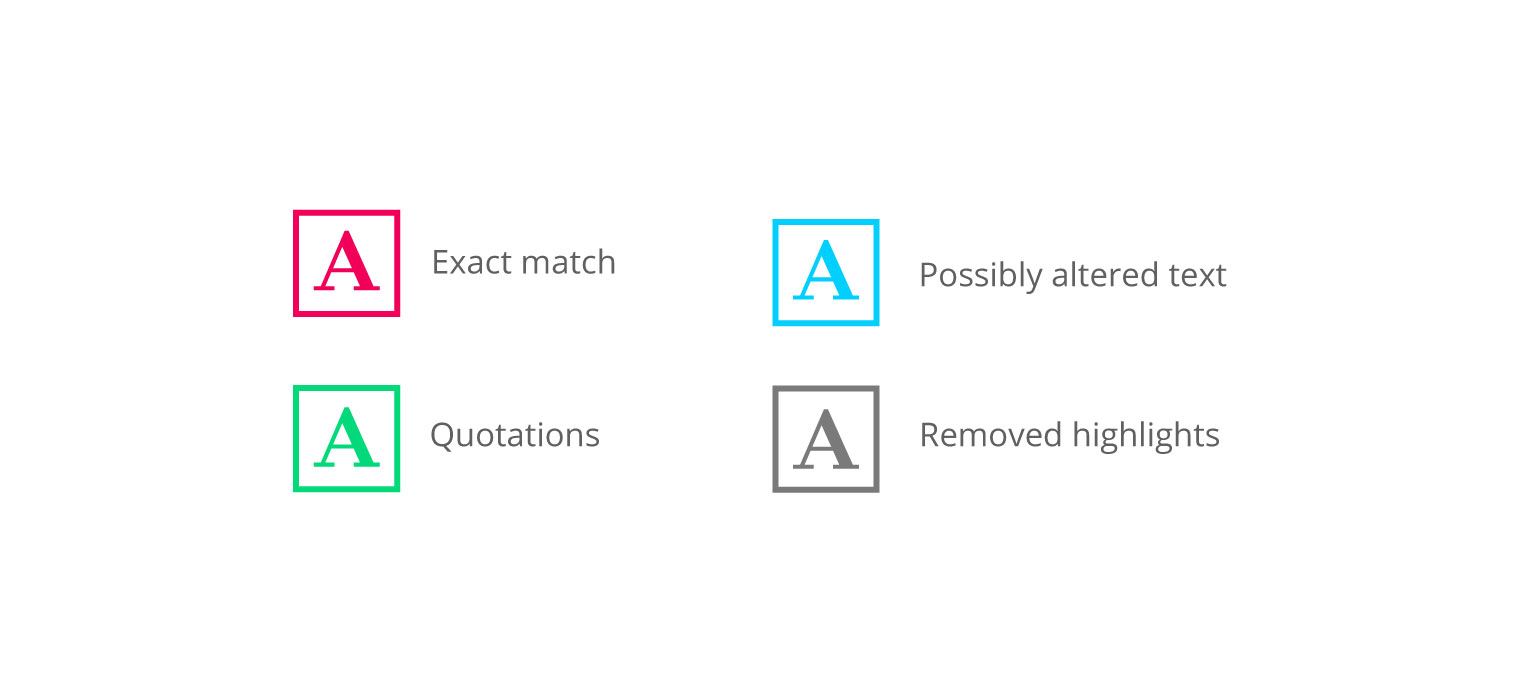 The Report section
On clicking on "Report" on the dashboard, we will notice a navigation bar above the document that sends us through the pages where there are similarities. 
When we navigate through these pages we see the shaded parts and when we click on them, the information summary appears. Sentence information shows where your sentence came from a source the words taken are shaded in red and the source appears above. 
In addition to the navigation bar, we have another table on the right side that shows the resources your document may resemble.
Sources are documents such as theses, articles, reports, or works based on research, and in cases where similarities are discovered in our articles, then sources are displayed by the plagiarism checkers.
Types of resources
The types of resources that appear in Crossplag are:
All sources

Three top sources

Internet sources

Documents
All sources are the sources that your work results in similar to.
The top three sources are the sources where your work has resulted in a higher percentage of similarity and it is always good to go to them to make changes to our document so that we are not verified for similarity in our document.
Internet sources are those sources that our work has resulted in similar to online sources on the Internet and appear in this list.
And internal sources, which are documents archived in Crossplag, and your document may also be similar to them.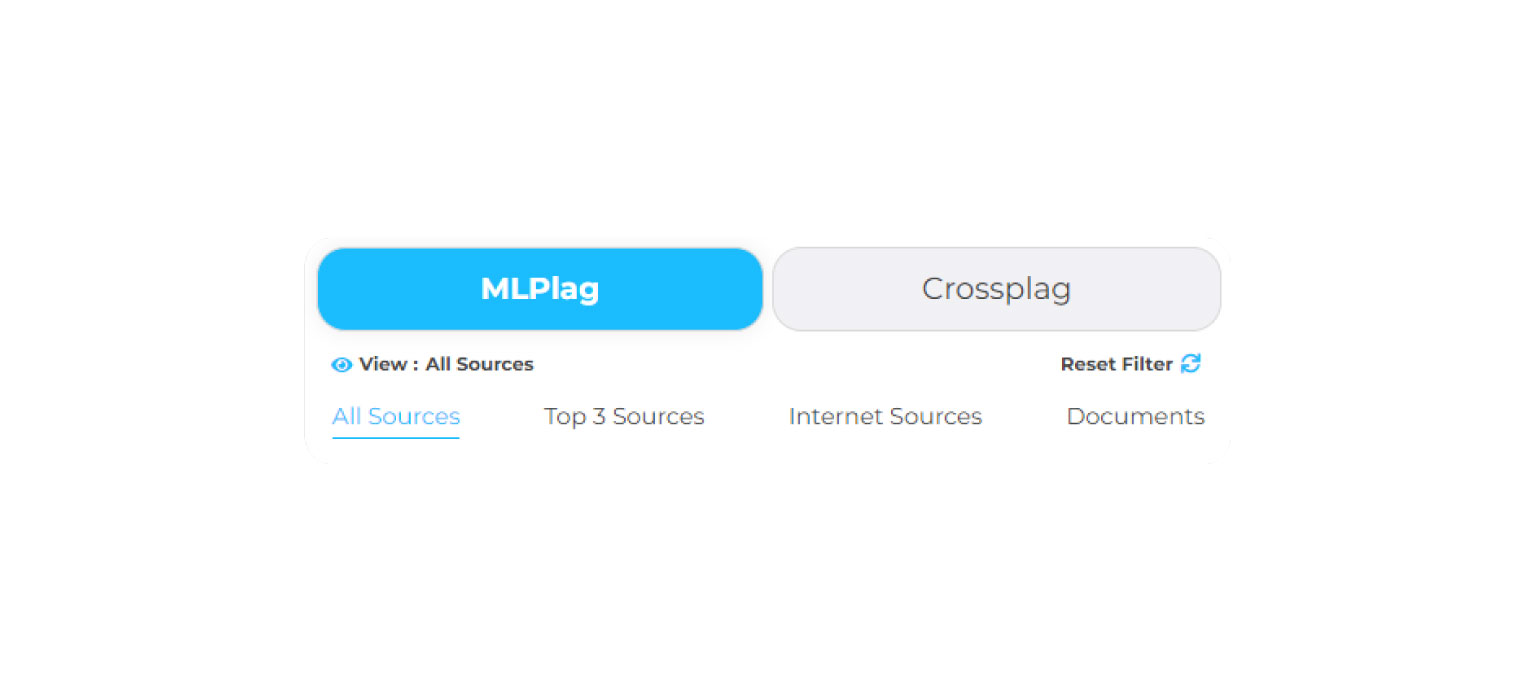 We can change the source in Crossplag to a specific sentence that may have three or four sources and make another source that has less similarity to the main source.
There are also excluded sources. We can understand the excluded sources through a simple example.
For example, when a sentence is a general knowledge like 'Facebook is a social network which was created in 2004 by Mark Zuckerberg' and is considered plagiarism because, well someone obviously mentioned it before us for it's a fact, we can exclude the source. 
Such sentences that are general knowledge each plagiarism detector can specify as similar to some other online articles. 
But even if you exclude it, it will be shaded with a gray color, which is known as a 'removed highlight', which still shows that there are similarities in the text, but the author has removed them.
Offline reports
Welp, the checking is over and all is good again. Now what? Should it stay there forever? Not really. You need it to prove it to a higher authority maybe, and this is the best way to do so.
You can get an offline report on the results of similarities in your text to use when you are not online.
The forms of the offline report that you can get are, an MLPlag offline report that outputs the similarity report only within a language such as English-English.
Offline Crossplag report inferring similarities within translated languages ​​such as French-English.
Another offline report is E-certificate, which is an unofficial certificate issued by Crossplag and includes the author's name and document and percentage before and after evaluation.
The reports are saved as PDFs and are used as evidence that you checked your work before submitting it to the professor.
Finally, once you have completed the process of checking your document, you can choose to delete your document from the link if you see fit, and thus your data is no longer stored on the platform.
Conclusion
Plagiarism is a serious problem all the time, it is a violation of academic integrity and it damages your reputation as long as you plagiarize.
To stop plagiarism, plagiarism detection tools were created. Now, these tools are so advanced and show similarities in detail. Crossplag is one of the best-performing tools on the market and a reliable tool to check similarities in your document.
Crossplag protects your privacy and provides you with a true and accurate report of the similarity between your creation and other creations.
Anyone can engage in plagiarism even unknowingly and this is another reason to always check your work.
The way the Crossplag plagiarism checker is built proves it is a safe tool to work with, and it protects your privacy, the first time you sign up it gives you 10 free credits, it checks similarities efficiently and it shows immediate results.
Comparing your creation for similarity to other articles in Crossplag compares it to about 300 million other documents and shows the specific resources that your document relates to. 
Crossplag also offers an offline report after it checks your creation that you can use as proof that your creation does not contain similarities and is unique.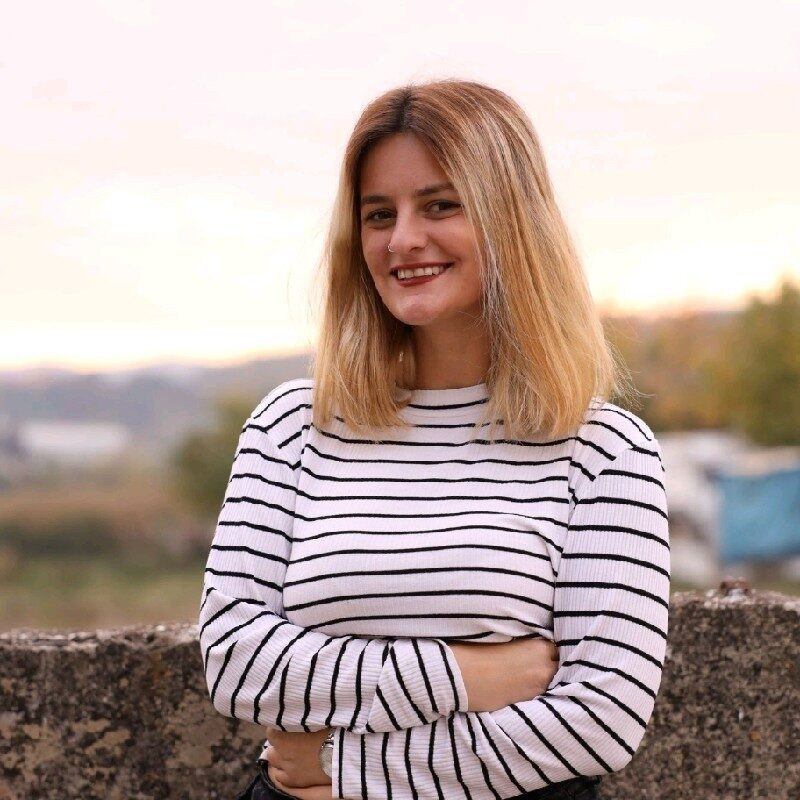 Agnesa is crazy about math and has won lots of prizes. Although her main gig is being a full-stack developer, she also likes to write about topics she knows really well.
But, Agnesa isn't just about numbers and algorithms.
When she's not crunching code or weaving words, you'll find her conquering mountains with her trusty hiking boots!